To use Siri voice commands you need to have installed the latest version of the 1Control app.
iOS 13 until 14.8
- Make sure that both the 1Control app and the commands app are updated to the latest version available
- Open the Commands app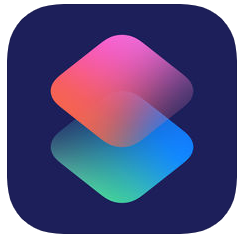 https://apps.apple.com/it/app/comandi/id915249334
1) Press the "+" symbol at the top right to create a new command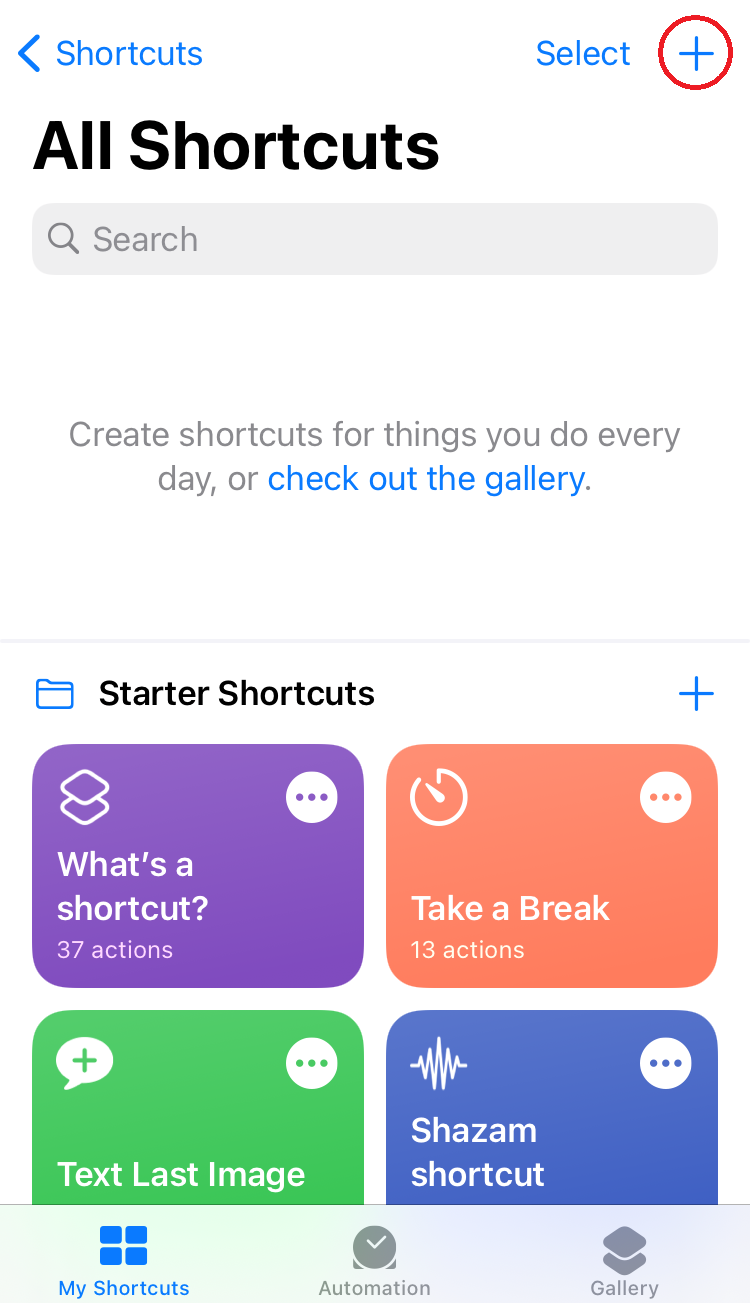 2) Click on the "Add action" button displayed in the middle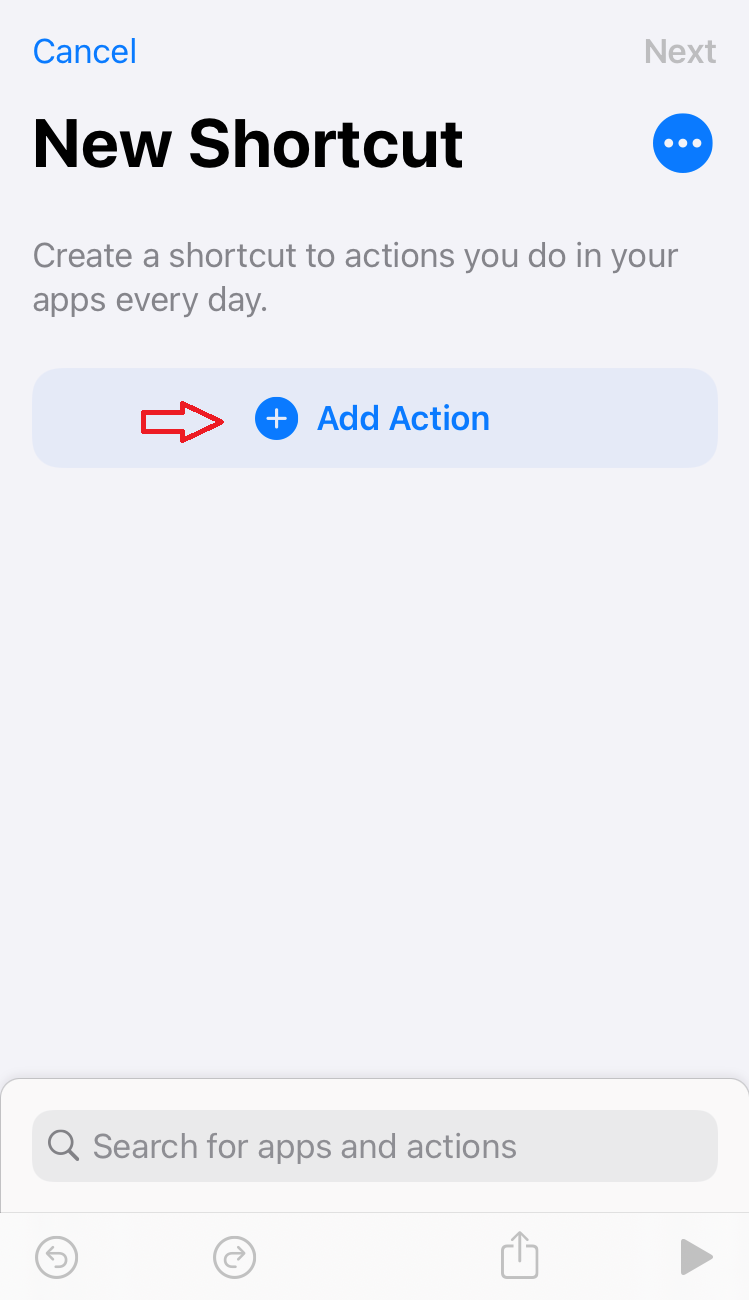 3) Search for the 1Control app among those displayed or in the upper search bar (the possible commands will be shown in the list below)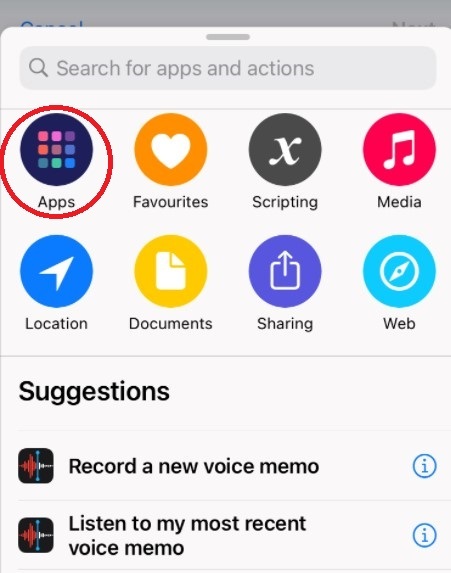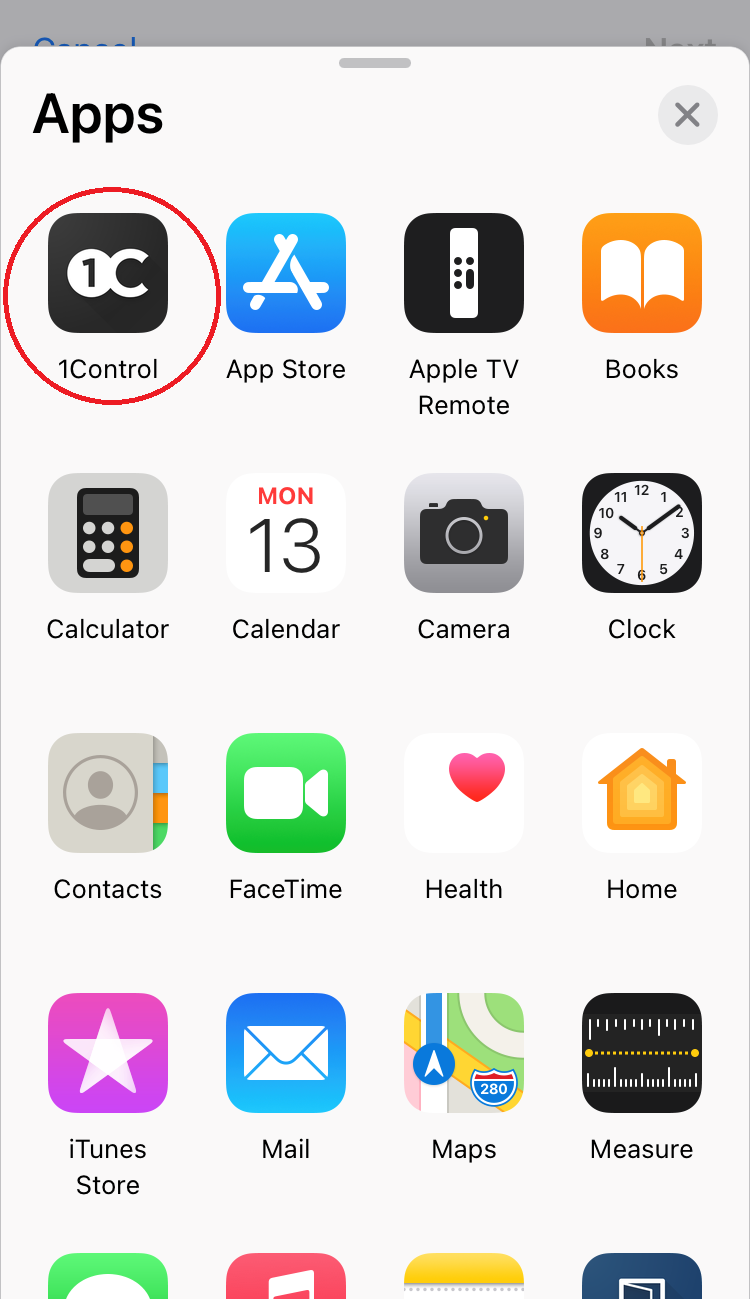 4) Select an opening from the proposals * (For example: "SOLO open Gate / Garage")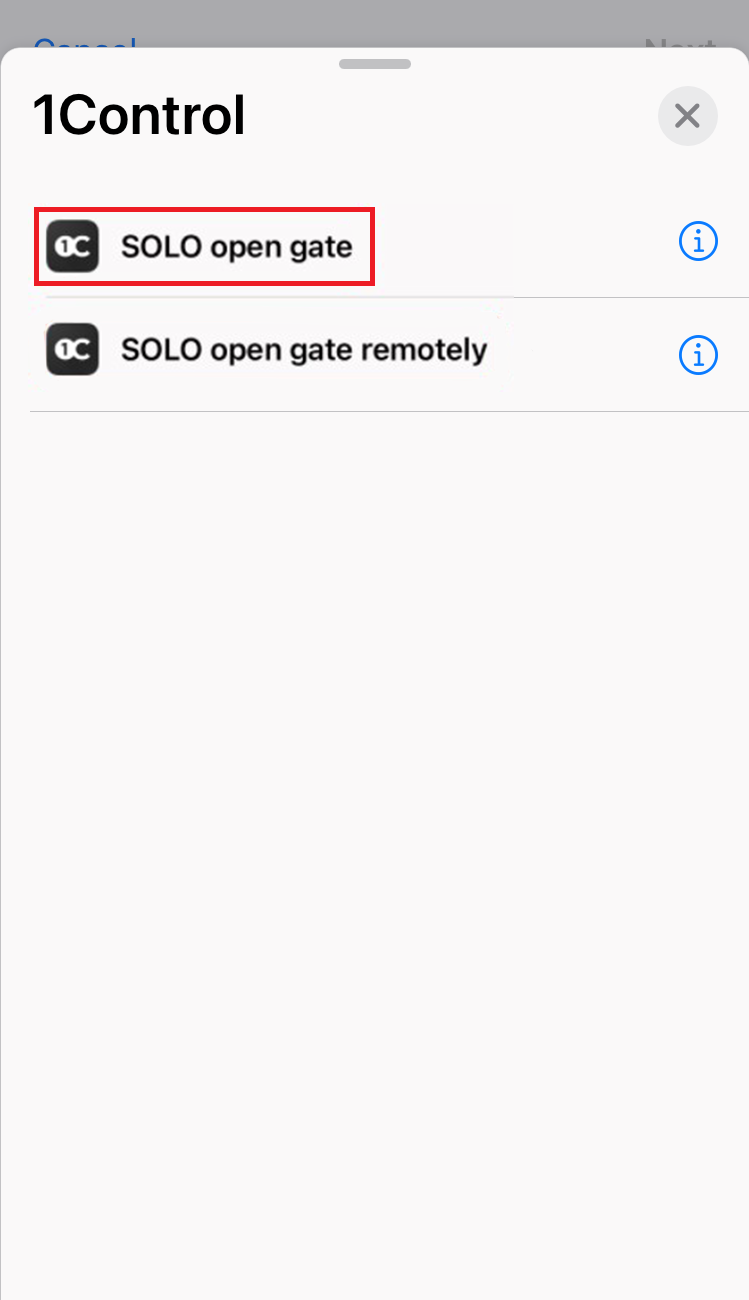 5) Set a name related to the command (and this will be the voice command to be pronounced to Siri, or if you decide to call it "Open gate", you will have to say "Hey Siri, open gate")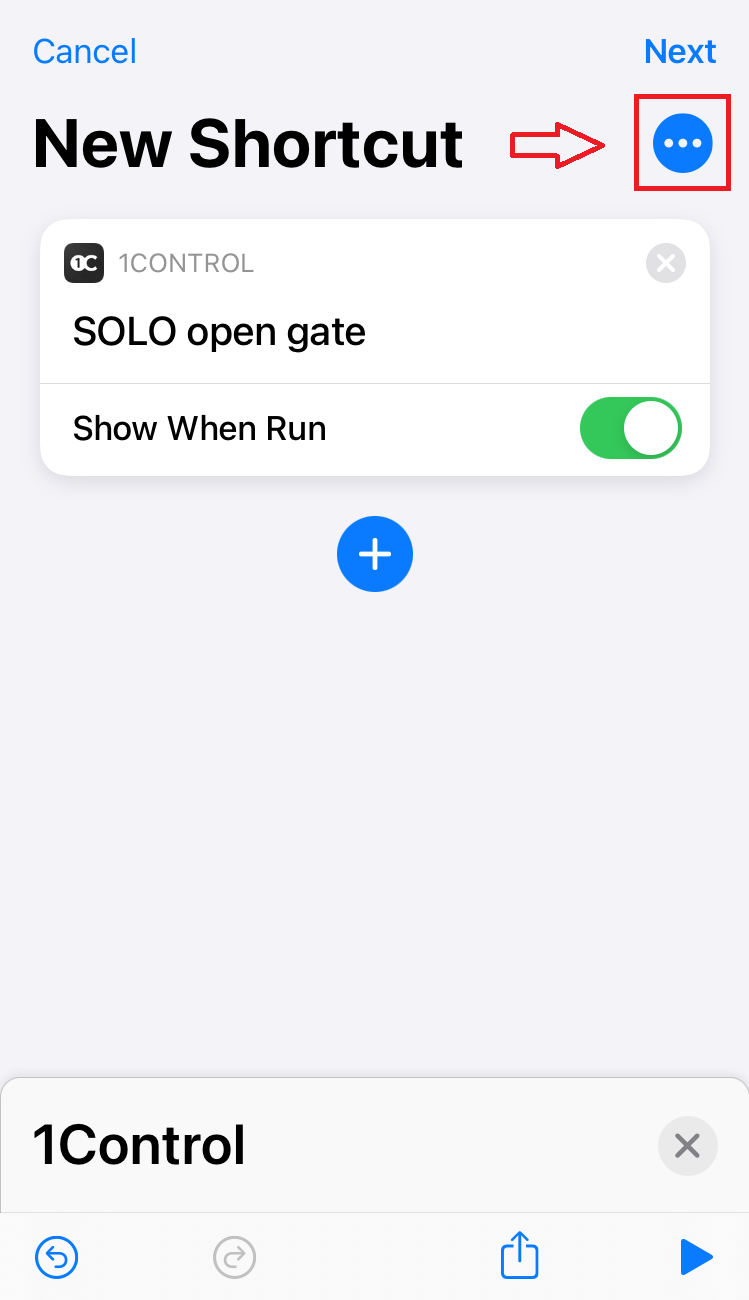 6) Test the command by pressing the Play symbol at the bottom right or directly by activating Siri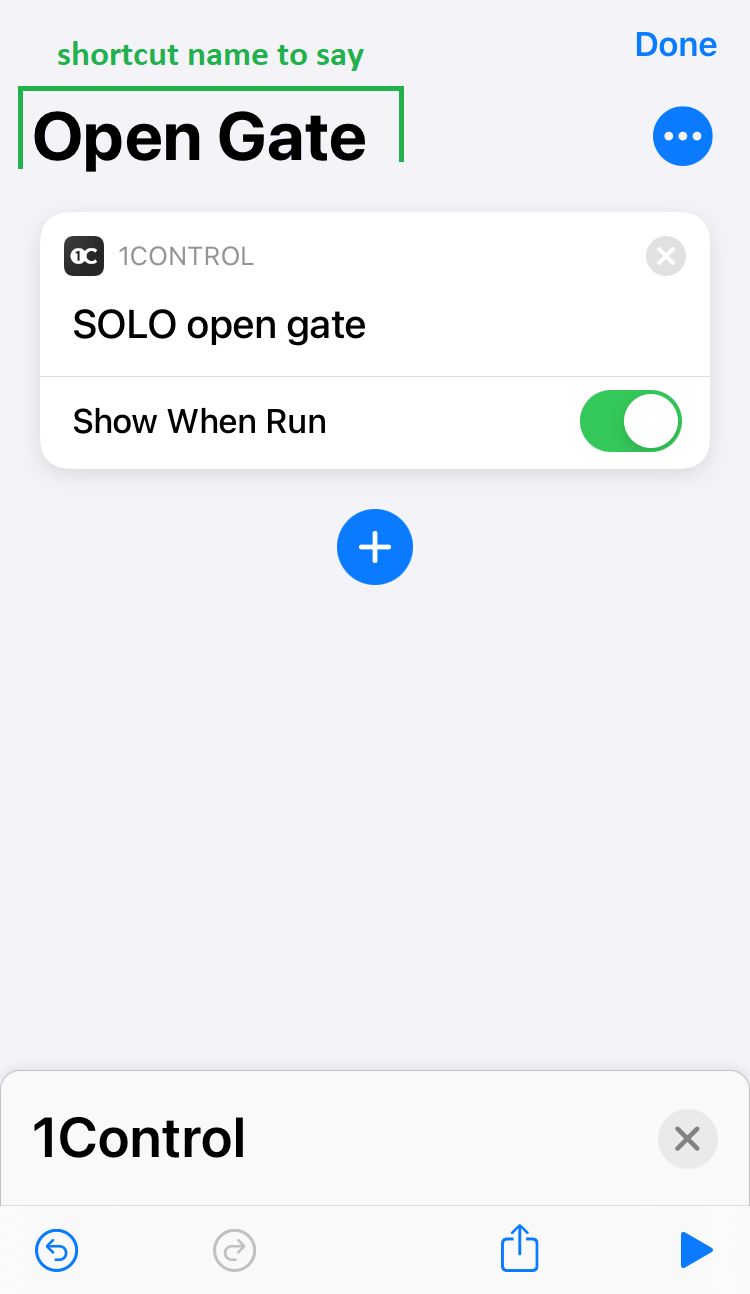 iOS 12.4 or earlier

- Open the Phone Settings app.
- Select " Siri and search "


- Scroll down and select 1Control
- Turn on "Tips and Siri" and "Allow screen lock"
- Select Quick Commands
- Add the desired commands
More information on how to use Siri for iOS 12.4 can be found at:
https://support.apple.com/en-gb/HT209055