To determine the generation of your device, consult the following guide: https://1control.zendesk.com/hc/en-gb/articles/360019566140-How-to-determine-the-generation-of-your-SOLO-
If a PIN recovery email was entered during the first registration, you can make the recovery request from the PIN entry screen.
By clicking on the icon at the top right (see image below), it is possible to enter the email address that was registered, to which an email will be sent with the PIN and the serial number of the device.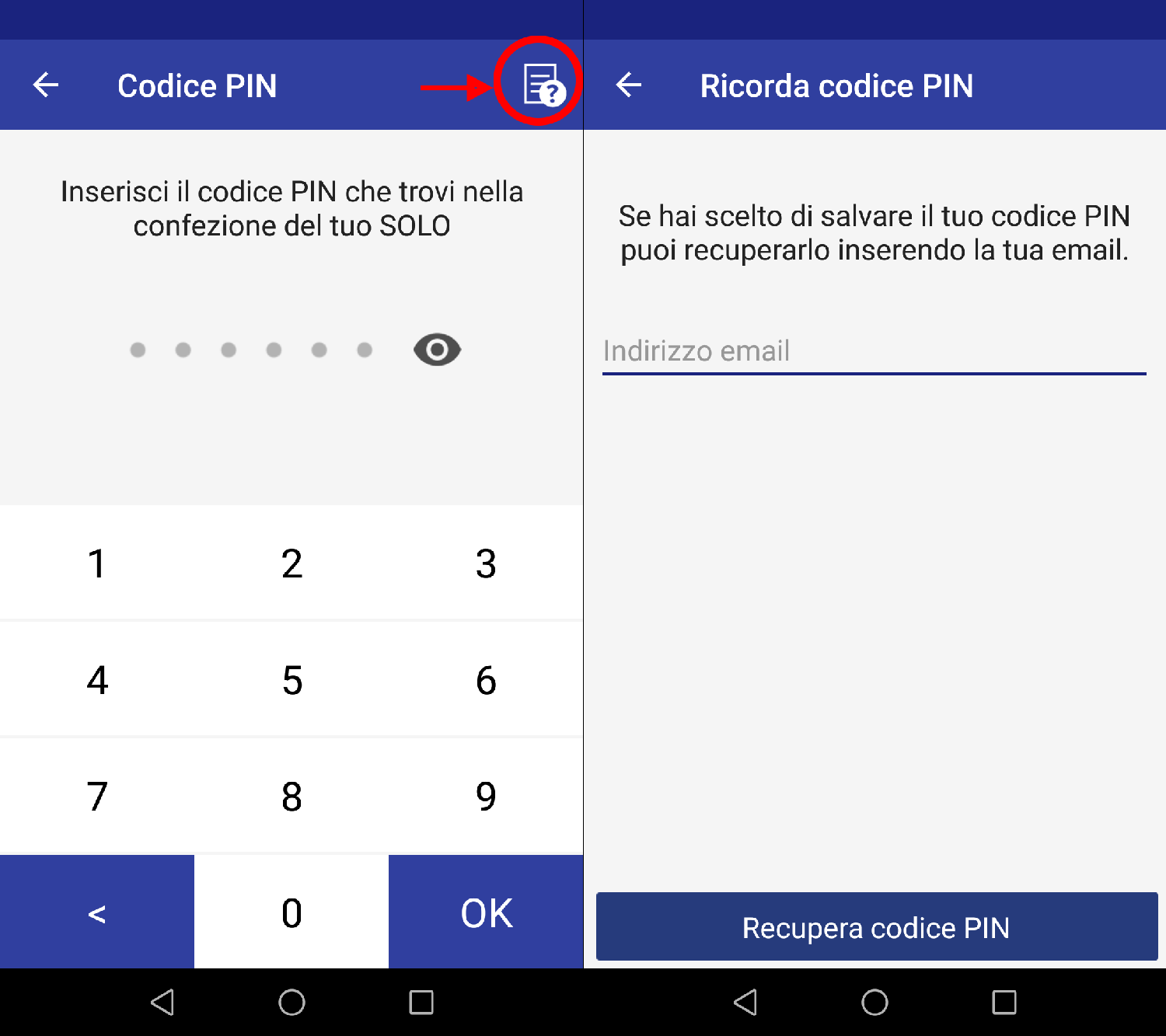 Otherwise, if a recovery email was not recorded during the installation, you can restore the device by making it return to the factory settings. With the reset you will be asked to set a new PIN code during the new initial configuration. During this process all saved data will be lost.

Here are the steps to follow to reset the device:
1. Turn the SOLO device upside down and unscrew the 4 screws using a Phillips screwdriver
2. Remove the cover. Between the two shells there is a rubber gasket that prevents water from entering, to separate them it is necessary to lever evenly from the 4 corners with a flat and rigid object, such as a flat-tip screwdriver.
3. Press the button next to the LED for 10 seconds until it starts flashing quickly. The reset may take a few minutes, once the procedure is finished the LED will flash regularly every 3 seconds.
Opening the device does not invalidate the warranty.