SOLO EVO can be powered either by batteries (already included) or by an external power source 12-24V AC / DC (the maximum current consumption is about 100mA).

If you want to use an external power source, it is usually possible to use the power supplied by the control unit of your gate or garage.

The control units of gates and garages are equipped with power supplies dedicated to accessories or external receivers. These are suitable for powering EVO ONLY (as long as they respect the voltage limits of 12-24V in AC / DC). Make sure not to use the power supply supplied for courtesy lights or photocells, as they are activated only after opening the automation.

In cases where the gate or garage control unit does not have these power sources, it is necessary to purchase an external power supply.
To change the type of power supply of SOLO EVO from batteries to an external source, or vice versa, it is necessary to open the device, remove the external cover and also remove the internal cover.
At the bottom right of the board is the power supply circuit with the two connectors for the cable.
By moving the jumper next to the connector for the power cable, you can choose the power supply mode.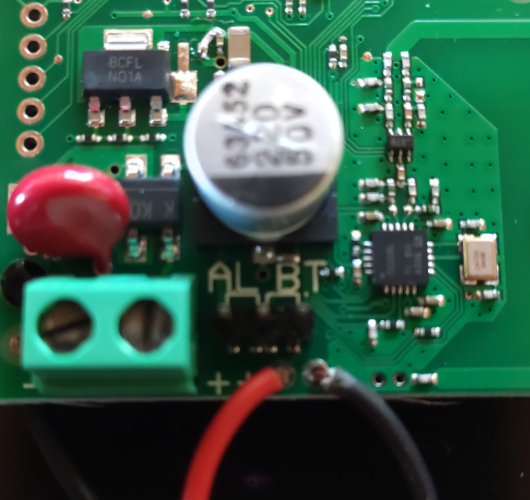 To use power from an external source, move the jumper to the two contacts next to the connector, labeled "AL".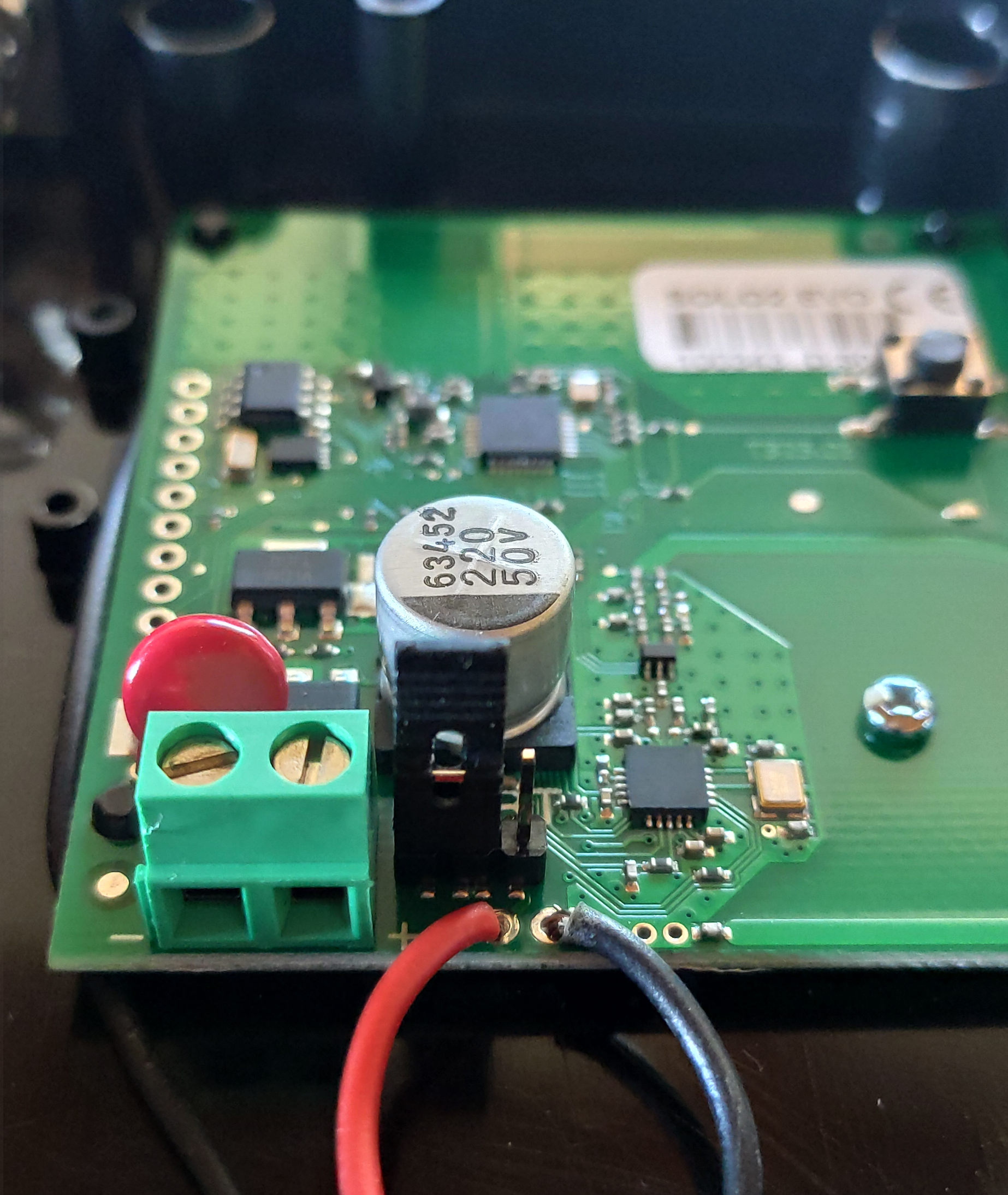 Otherwise, to use the batteries, it is necessary to move the jumper on the right side with respect to the connector, called "BT".