If a PIN recovery email was entered during first registration, you can make the recovery request from the PIN entry screen.
By clicking on the icon at the top right (see image below), it is possible to enter the email address that was registered, to which an email will be sent with the PIN and the serial number of the device.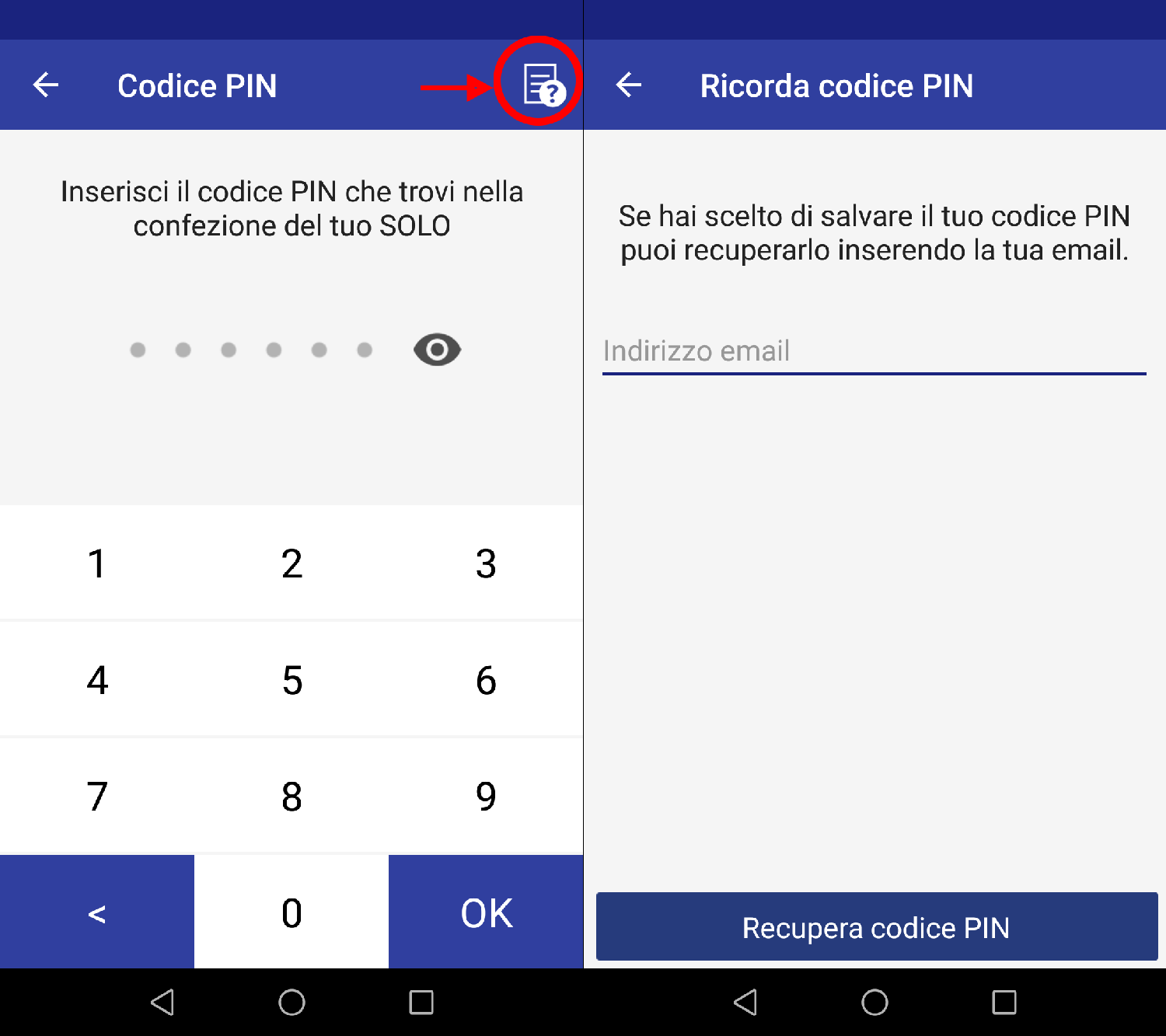 Otherwise, if a recovery email was not registered during the installation phase, you can restore the device by making it return to the factory settings. With the reset you will be asked to set a new PIN code during the new initial configuration. During this process all saved data will be lost.
To reset the device, simply press the button next to the ethernet port for 15 seconds and wait about a couple of minutes; the device must be connected to the power supply during the procedure.