Correct positioning of the device is essential for optimal operation.

The LINK device must be within range of the Wi-Fi network you want to use, protected from atmospheric agents and requires a power outlet.
If possible, it is recommended to place it in front of a window facing the SOLO direction.

The maximum range of the LINK device is about 20/30 meters as the crow flies (case A), the presence of obstacles will decrease the signal strength and consequently the range.

If your gate is more than 20-30 meters away, place both LINK and SOLO in the house on the window closest to the automation to be controlled. In this way, using the operating range of the remote control copied to your SOLO*, you can cover a greater distance and open through Wi-Fi (case B) **.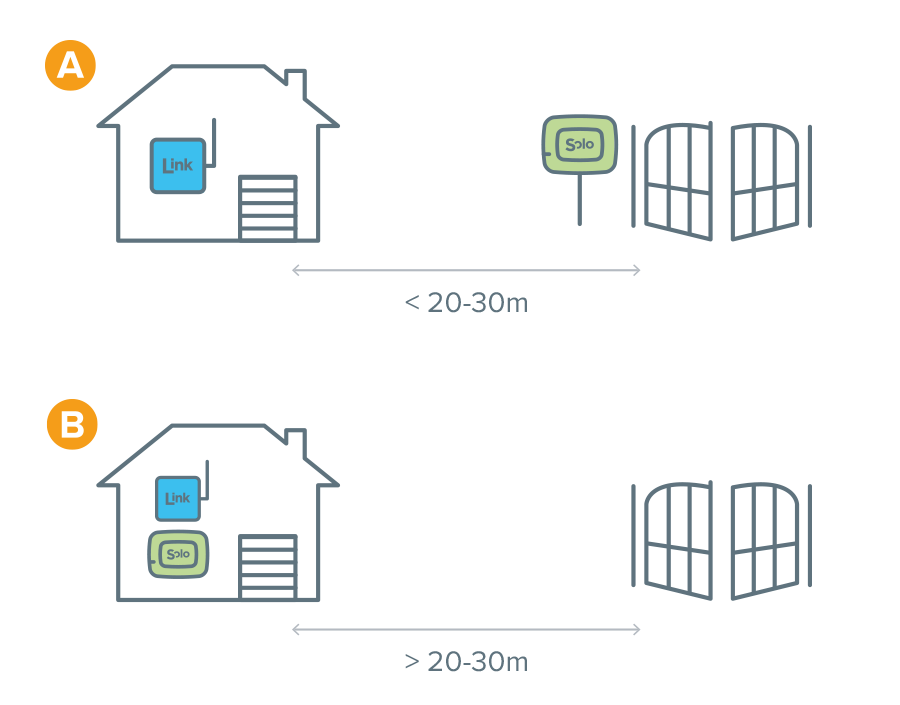 *The distance must not exceed the range of the SOLO, i.e. about 45/50 meters as the crow flies with no obstacles present. This distance depends on the power of the remote control copied to the SOLO.
**By doing this you will no longer be able to open via Bluetooth, so you will always need an internet connection and to share access you will need to allow users to open remotely.